Padded Cases
A few comments on our padded ocarina cases...
Great for carrying and storage, these cases feature thick padding sewn into both upper and lower faces, providing substantial impact resistance for fragile clay and ceramic ocarinas. All of our ocarinas come with case provided. The padded case is not provided for our xun.
How thick is thick? Our larger ocarinas are fitted with cases having 1-cm-thick (>3/8 inch) foam. Small ocarina models (12-Hole Sopranos, Double Chamber Sopranos, and the Double Chamber AC Mini) will have cases with 0.5-cm-thick (0.2 inch) foam.
Always handle ocarinas gently, even when inside the case. Sharp impact against a hard surface can still cause damage. The case cannot be relied upon to protect the ocarina under any and all circumstances.
Additional features
Outer fabric and inner lining are made of

sturdy and wear resistant polyester

. We recommend allowing the ocarina to dry somewhat after playing before prolonged storage in the case.
When carried by the strap handle, a 3/4 inch (1.9 cm) wide nylon webbing band, the case tilts slightly, relieving any downward pressure on the zipper from the weight of the ocarina. See photos below. Thus, a

lthough these cases open to the side, they are a safe carry for your valuable instrument.
The zipper face lacks padding. However, the cases are designed such that the least vulnerable part of the ocarina (

i.e.

, the right-hand side) lies along the zipper. The design also allows the ocarina to slide deeper into the case so as to not rest against the zipper.
A couple photos to show how these cases hang when carried.
Second smallest case, fitting: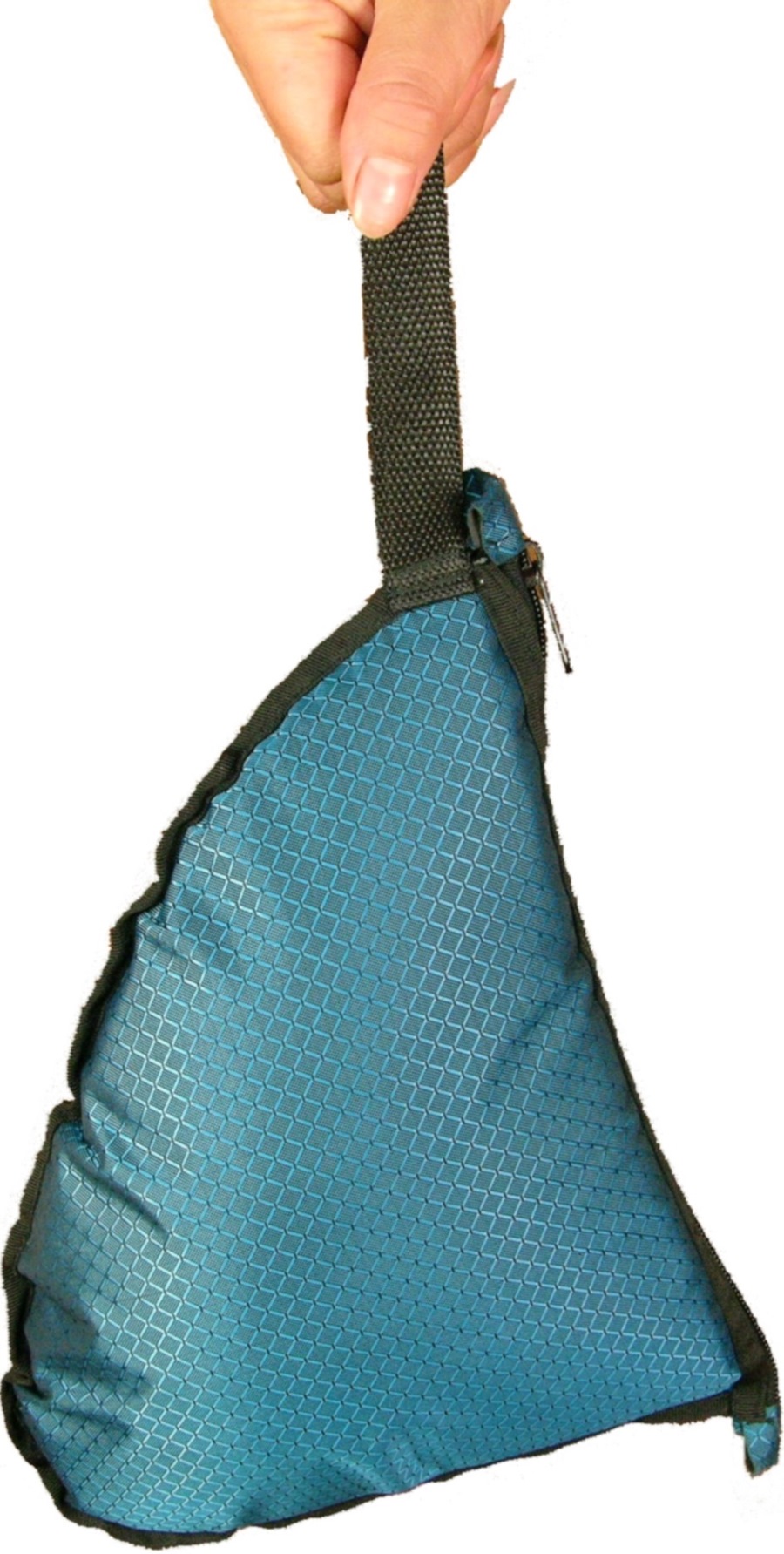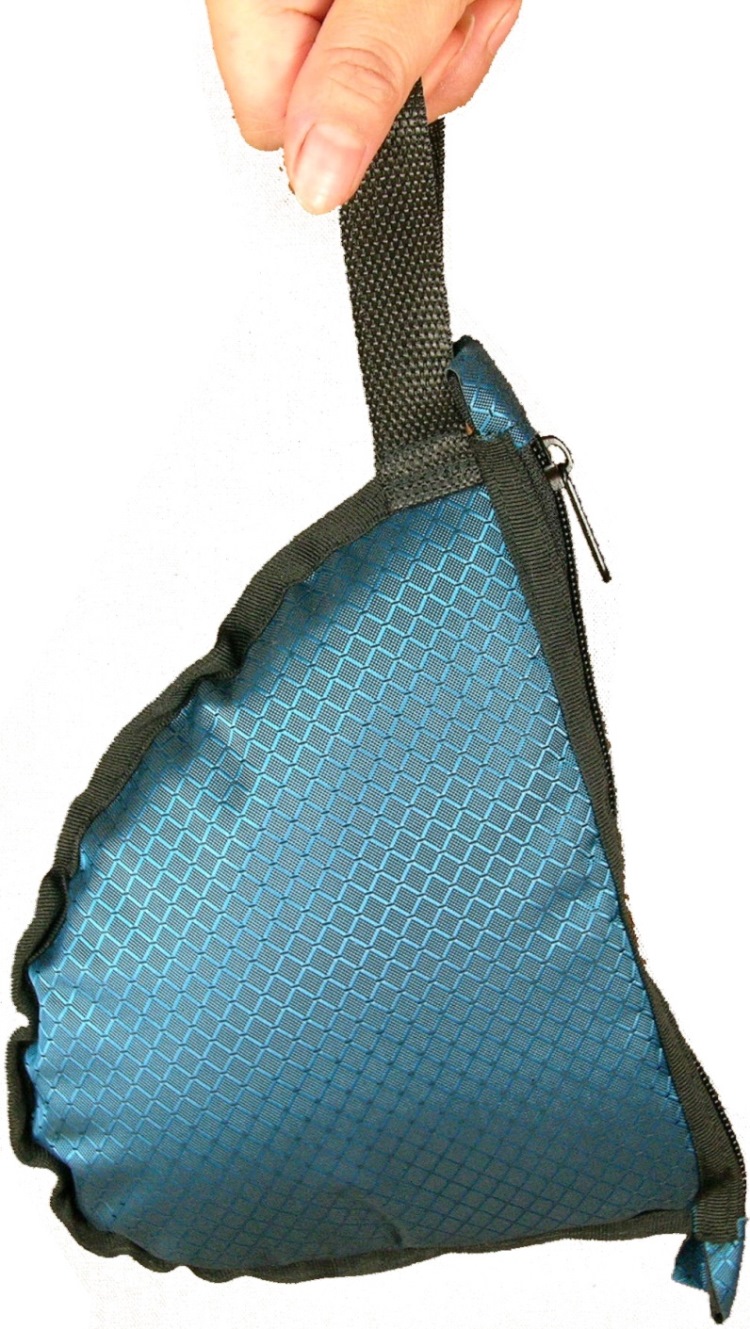 12-Hole AC, Double AC,
Double AC Mini, Triple AC,
Triple AC Extended Range
Larger case, fitting:
12-Hole BC
Double BC
.....